Skeptic Ink Network blogger Justin Vacula is going to the Women in Secularism 2 conference! For some reason (and I'd love to know why) many people are not happy about this, and there is currently a smear campaign against him coming from PZ Myers and Ophelia Benson. Recently, Rebecca Watson has joined in with this tweet:
Just look at the text of Rebecca's tweet, then compare it to what the picture is of.
Justin Vacula jokes about violence against women in response to women's concerns about him harassing them at event
How, in the name of skepticism, does the picture (which I'm going to show below) suggest that Justin Vacula is joking about violence against women? All Justin does is point out that the image has made it onto Ophelia Benson's blog, and that this is part of Ophelia's "monitoring" of him. There is no joking from Justin at all!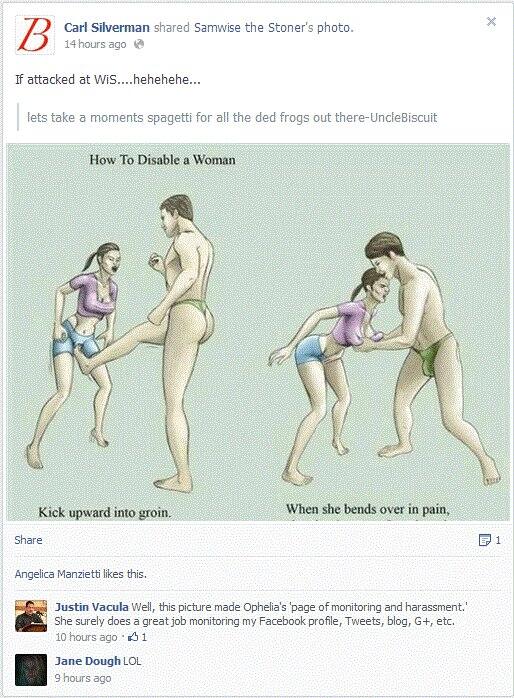 I hope that people will look at the evidence and see that it does not imply that Justin Vacula thinks that violence against women is funny. Rebecca Watson and others who try to smear Justin just look very, very desperate and their petty minded groupthink has to stop!